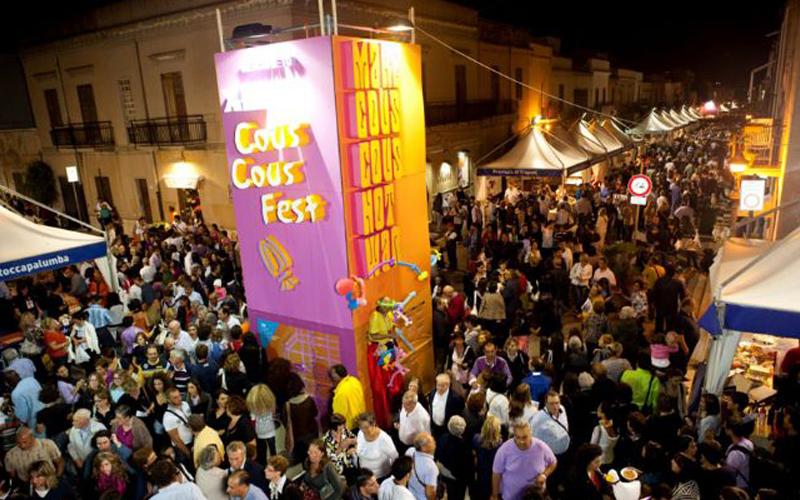 Cous Cous Fest is the International Festival of cultural, an important event that is renewed from 2000, involving in its festive atmosphere all countries of the euro-Mediterranean and beyond. Undisputed star of the event is the dish that is rich in history and an element of synthesis of cultures, a symbol of openness, miscegenation and contamination. Central moment 'the international culinary competition which brings together chefs from around the world.
All in the beautiful surroundings of this fishing village with its warm climate, its crystal clear sea and the beauty of its beaches is the ideal location to extend another bit 'the relaxing environment of the summer holidays. The event is a festive occasion, made of flavors, culinary challenges between chefs, moments of depth and shows that will alternate on stage at the Cous Cous Fest numerous international artists.
The event takes place in the third week of September, also in recent years in the month of June is held the Preview, a preview of 3-4 days of the event.