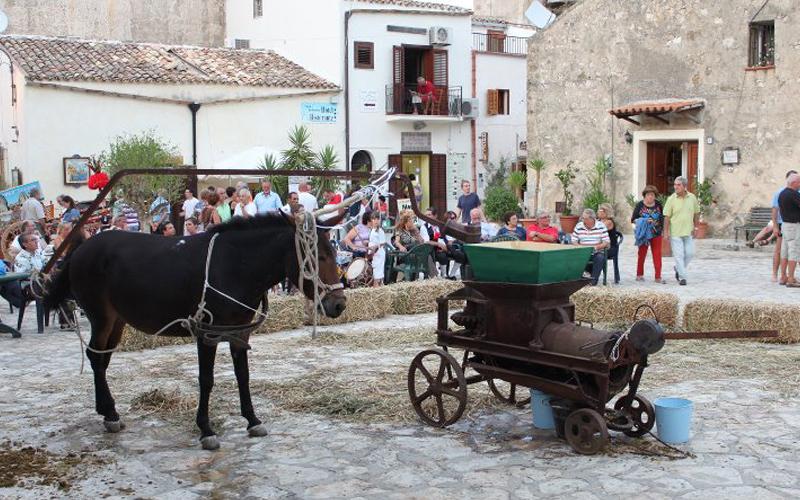 Initiative playful, curious, linked to our memory and Mediterranean flavors affected the small village of Scopello with a party that has had a taste of the past and the present in which involved a difference: to press the grapes' inside the historic fountain which has always been the symbol of Neptune Square.

The idea of ​​organizing a party theme that would tell the art of the harvest was taken by a very small group of merchants and residents of the village who started the initiative for fun but also to evoke an ancient local tradition. So the fountain has been lined to make the crushing and transport of grapes was given to volunteers, onlookers and sympathizers with the aid of characteristic mules who also started the car and transported the barrels through the most valuable Sicilian cart.

The soundtrack of the event was entrusted to tamburinari, they did surround the crushing commenting on the various actions with the typical tools. In the evening, then, room for music: the party is so continued with performances by bands of young castellammaresi and a blues band of Roman origin. An initiative which has also aroused the curiosity of the institutions and seems so likely to be repeated in years.