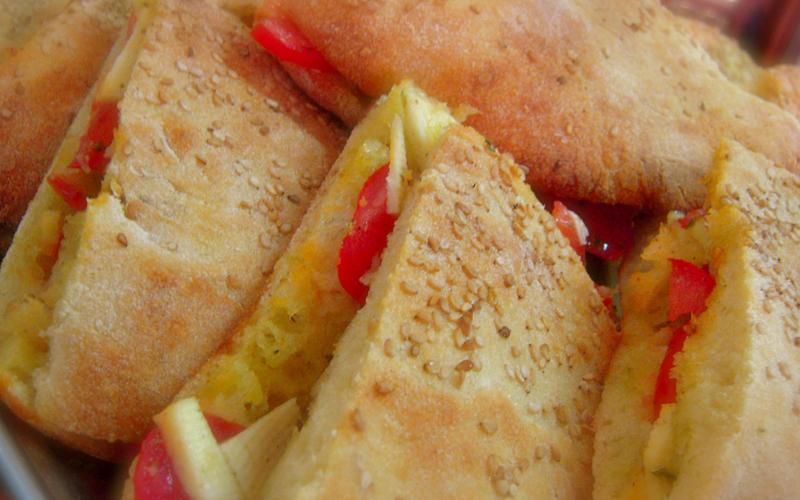 Edition 2014, PaniCunzatu Fest, tasting and music in the small village of Scopello, fraction diCastellammare Gulf (Tprapani. Cunzatu Bread Festival, the traditional bread seasoned with olive oil, tomato, cheese, anchovies and various herbs. Evenings with Sicilian folk music. A mix of tradition, folklore and good food.

A red rock that looks to the East, on the Gulf: here is the 'ancient village of Scopello (from GrecoSkopelòs: rock), a few kilomeri from Castellammare del Golfo, near Trapani. A beam century (since 'Arab bahal: courtyard). surrounded by a few houses standing, a small paved square, a stone abbaveratoio. High, stands the tower Bennistra (XVI.) Overlooking a green valley. Higher, toward the summit of Mount Sparagio (1200m), the wood of Scopello, once home to deer, wolves and wild boars, recalls the hunting of Ferdinand III of Bourbon, who elected him to the rank of royal reserve. Witness to historical events, Scopello and its territory are shrouded in an aura of mystery fueled by the legends and stories of the old country.

A 'atmosphere appealing, engaging, such as hospitality and Scopello has. Traditional cuisine based on fish, the gastronomic specialties of agricultural civilization, the ceramics of local school, the reviews ele cultural events, the possibility of staying in comfortable homes and in comfortable pensions, offer visitors the 'opportunity to spend an extraordinary stay , where nature and culture compete unforgettably. For many years the destination of tourists from all parts of Italy 'and' Europe for the superlative beauty of its rocky coasts and seabed recently Scopello has been revalued even more thanks to its proximity to the Zingaro Nature laRiserva, this' last of natural interest.